The West Coast TVET College Admission Requirements: 2022/2023 for all the courses at the certificate & diploma level is updated every year,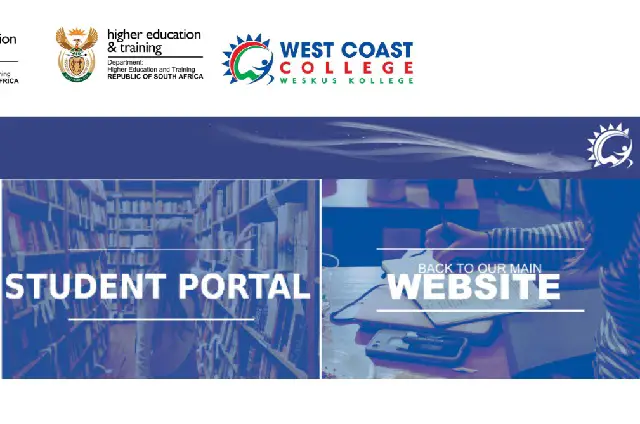 Therefore, this article contains the full list of all the diploma and other courses coupled with their general requirements.
For admission into programs of study at the West Coast TVET College for any first degree or second degree, an applicant must have the following requirements for successful admission.
WEST COAST TVET COLLEGE ADMISSION REQUIREMENT
ADMISSION REQUIREMENTS FOR NC(V) STUDENTS
The students are permitted to study for a maximum of four years for NC (V) Level 2, 3 and 4, taking into account possible subject failures.
Minimum entrance requirements are NQF1 ie Grade 9 and AET Level 4
Entry requirements have been guided and aligned to the NC (V) policy. A point system for entry into qualifications will be utilized.
ADMISSION REQUIREMENTS FOR REPORT 191 STUDENTS
Minimum entrance requirements as aligned by the NATED Policy. Students who have passed to Grade 12/NC (V) Level 4 will be admitted to N4.
Students who have passed grades 9, 10, 11 or 12 who want to pursue an artisan career will be admitted to N1 based on a point system
ADMISSION REQUIREMENTS FOR OCCUPATIONAL PROGRAMMES
Minimum entrance requirements as per registered Skills Program/Learnership approved by QCTO/SETA
To be eligible to apply for an Occupational Program a student who previously enrolled for NC(V) or Report 191 programs will only be considered if such a student have fully completed the NC(V) or Report 191 program (passed all subjects).
ADDITIONAL ENTRY REQUIREMENTS
The College Council has determined additional entry requirements by means of a point system for NC(V) level 2, Report 191 N1 and Report 191 N4 in an effort to improve the quality and performance of specialized programs
For further Inquiries, please leave a comment below.